Bonjour dear readers!
I hope your week has been more productive than mine on the crafting front. I've had to put sewing on the back burner for a while, as on Monday I packed the car up with all my possessions, ready to be taken to university on Saturday! Yes, I am very excited, but so nervous too - I just hope everything goes ok! So, with my sewing machine in the car, there's been very little craftiness going on around here, aside from making some progress on my
cardigan
. However, to make up for the frustrating lack of productivity, I've had a total splurge on fabric and sewing supplies, ready to get making my autumn/winter wardrobe once I get to uni. Want to see? Of course you do!

Two metres of lovely black cotton corduroy, which I'm going to be making a pencil skirt and dungaree dress from. If everything goes to plan, the skirt should also feature some beautiful vintage buttons I
picked up from a fair
a while back.

A metre of polka dot crepe de chine, for making a Pendrell Blouse from Sewaholic Patterns. I ordered this pattern in their recent sale along with the Hollyburn Skirt, Renfrew Top and a pink tape measure! I hope the blouse will become a real wardrobe staple over winter with my jeans and pencil skirts.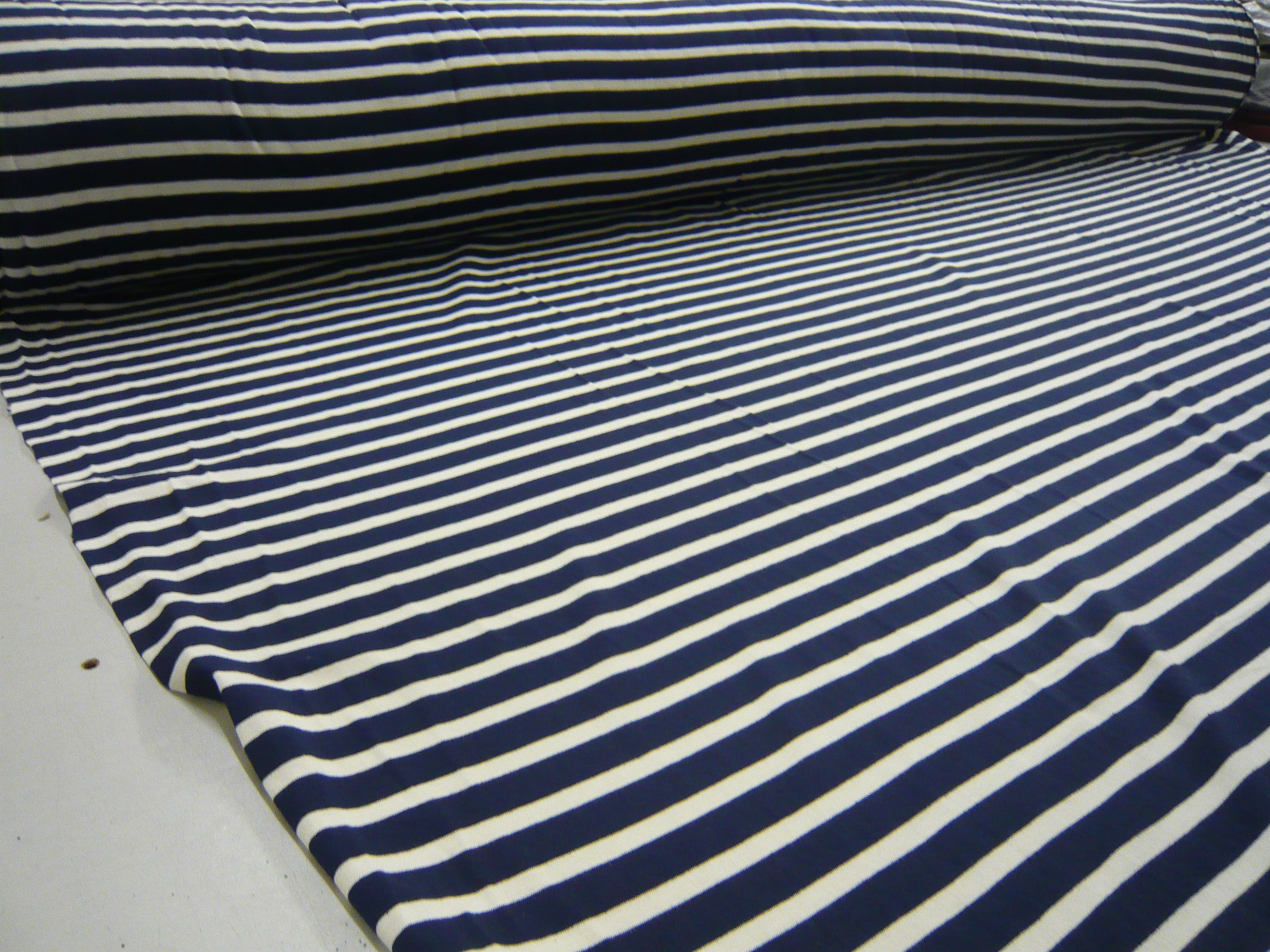 A metre of beautiful navy and white striped jersey fabric to make a long sleeved Renfrew in preparation for layering up in colder weather!

A metre of gorgeous burgundy and black striped ponte de roma, which I'm certain is destined to be a funnel neck, three quarter length sleeve Coco top, from Tilly and the Buttons.

Learn to Sew with Lauren! I know I'm not exactly a beginner sewer anymore, but following the blog hop launched in celebration of this new book, I could see there were some fantastic patterns included that I had to have, so into the shopping basket it went!
(photos above sourced from
Ebay
)
Guiltily, this is actually only half the new fabric I've acquired recently! It's been packed away into the car so unfortunately I don't have any photos, but I feel like I need to confess I picked up a metre and a half of what is, in my opinion, the most buttery soft floral cotton lawn ever at my local market on Tuesday, and I also paid a trip to Abakhan last week and came away with about four metres of purple and white butterfly printed cotton, two metres of bordered cotton lawn and two metres of burgundy cotton voile. If I didn't have a stash before, I do now!
And finally, I'm thrilled to be able to announce that I finally have my own rotary cutter and self healing cutting mat! I've been wanting these for ages but have only just got around to buying them - hopefully they'll make cutting all the drapey fabric I've just ordered a little easier. Ooh, and I also ordered a spool rack, as my sewing box is currently overflowing with half full reels of thread, so I thought it would be nice if they got a proper place to live.
I do apologise for the over-indulgent post, I just had to share my recent finds with you all - to get rid of the guilt associated with collecting so much lovely fabric if nothing else! We've all been there... right? Now I just can't wait to get stuck into all my planned projects :)
Thank you so much for reading - the next time we speak I'll be at university! Have a fabulous week and I'll see you all soon,
Beth x